Flamed Bananas with Sultanas
Ingredients:
4 large firm bananas
1 cup sultanas
2 tablespoons (40 g) butter
1/2 cup caster sugar
125 ml (4.2 fl oz) kirsch
1 tablespoon (20 ml) lemon juice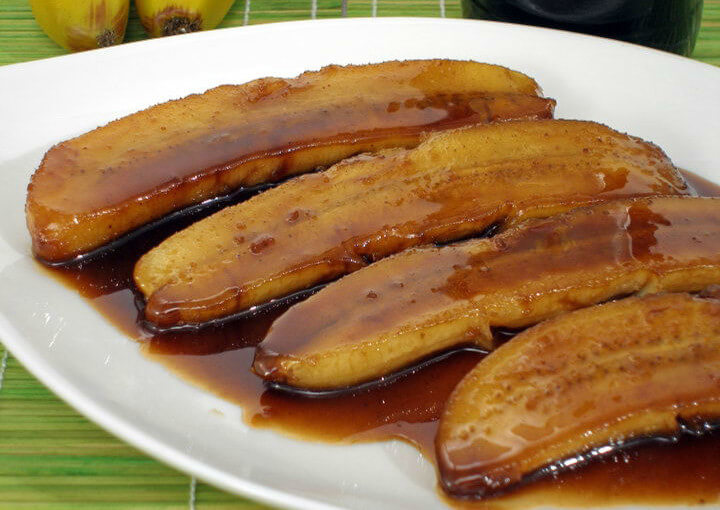 Procedure:
Cut the bananas into half lengthwise, peel and sprinkle with half the sugar.
Pour kirsch over the sultanas and set aside for 8-10 minutes.
Strain off liqueur and reserve.
Place the sultanas in a bowl over a pan of simmering water to keep warm.
In a pan, heat butter then add bananas.
Cook for 4-5 minutes.
Turn bananas, sprinkle with lemon juice and cook until golden.
Put the bananas and sultanas together on individual warmed dishes and sprinkle with remaining sugar.
In a ladle, warm the reserved liqueur, ignite, pour over the bananas and serve.
From: www.dessertrecipes.org.uk