Banana Split Cake
Banana Splits are a very popular and well-known ice cream dessert, but did you know it can also be done as a cake? It can and the recipe for how to create this amazing colourful and delicious desert is right here.
Ingredients:
250g (8.8 oz) of all purpose flour
400g (14.10 oz) of margarine, softened
60g (2.10 oz) of pecans, chopped
2 Eggs
250g (8.8 oz) confectioners' sugar
6 Bananas
500g (17.5 oz) can of crushed pineapple, drained
500g (17.5 oz) of frozen whipped topping, thawed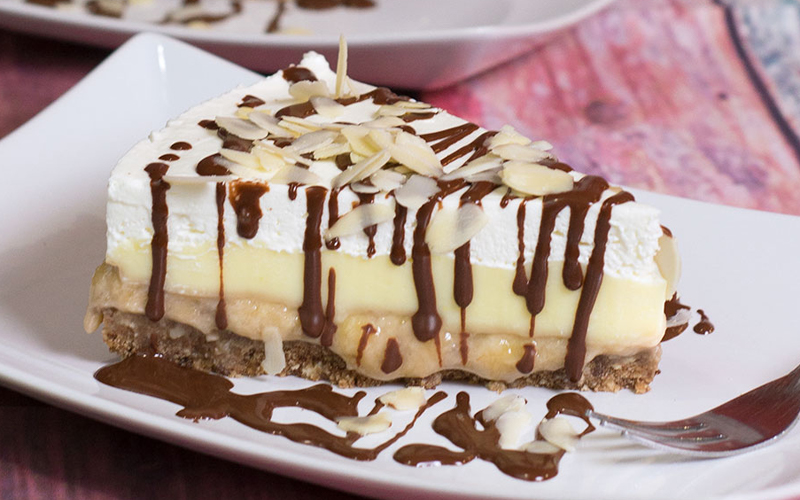 Procedure:
Preheat your oven to 375 degrees F or 190 degrees C.
In a large mixing bowl, combine the flour, 400g of margarine, and chopped pecans. Mix well.
Press into the bottom of a pan. Bake for 20 minutes.
Remove from the oven and let cool. In another large mixing bowl, combine the rest of the margarine, eggs, and confectioners' sugar.
Use an electric mixer and beat for 6 minutes or until the mixture is fluffy.
Spread this over the cooled crust.
Slice the bananas and arrange over the filling.
Cover all with the whipped topping.
Sprinkle with the chopped nuts.
This recipe makes 24 servings.