Apple Dapple Cake
Ingredients:
3 Eggs
500g (18 oz) of Sugar
400 ml (14 fl oz) of Vegetable Oil
700g (25 oz) of Flour
1 tsp Baking Soda
1 tsp Salt
1 tsp Cinnamon
1 tsp Vanilla
700g (25 oz) of Apples, chopped
200 g (7 oz) of Nuts
For Caramel topping:
250g (9 oz) of Brown Sugar, firmly packed
120g ( 4 oz) of Butter
120ml (4 fl oz) of Milk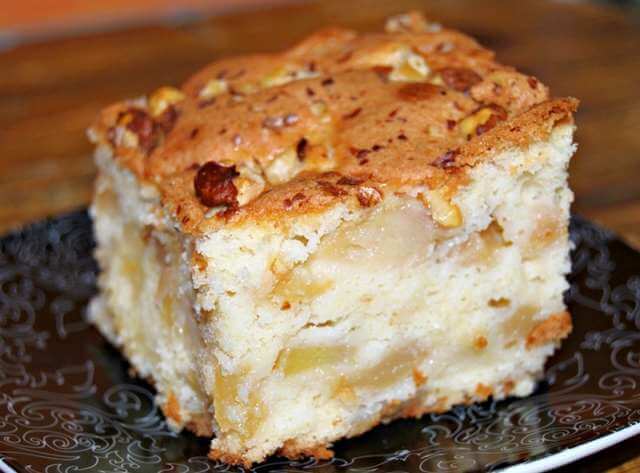 Procedure for caramel toppings:
Combine all the ingredients together in a sauce pan.
Stir while heating until well blended.
Boil for 2 minutes.
Pour over a HOT Apple Dapple Cake.
Procedure for cake:
Preheat your oven to 180 degrees C.
Grease and flour a tube pan. Cream the sugar and eggs together.
Add the oil and mix well.
Next, combine all the dry ingredients.
Add the chopped apples, nuts and vanilla, mixing together thoroughly.
Pour into the prepared pan and cook until done.
Test for doneness by inserting a toothpick or knife into the center of the cake.
If the toothpick or knife comes out nearly clean, the cake is done.