Apple Crumb Pie
Everyone will love this next international favorite. Pies always hit the spot after a nice meal and this one is no different.
Ingredients:
750 g (25 oz) of apples, thinly sliced
15ml (0.50 fl oz) of lemon juice
150g (5 oz) of white sugar
1 tablespoon of all-purpose flour
1g (.03 oz) of ground cinnamon
0.4g (.014 oz) of ground nutmeg
80g (3 oz) of raisins, if desired
60g (2 oz) of walnuts, chopped if desired
60g (2 oz) of all-purpose flour
110g (3.8 oz) of brown sugar, packed
50g (1.7 oz) of butter
20cm (7.9 inches) pie shell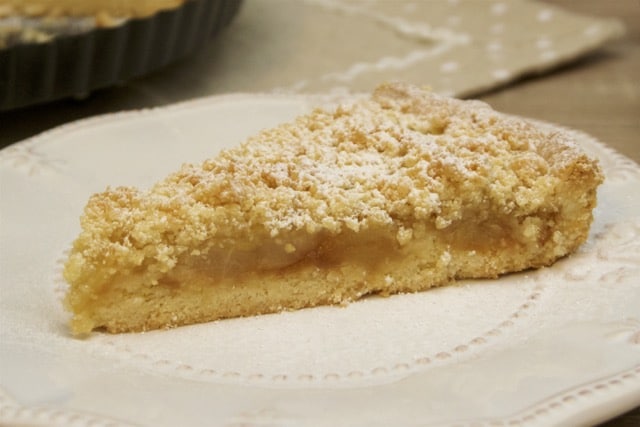 Procedure:
Preheat the oven to 375 degrees F or 190 degrees C.
Put the sliced apples in a large bowl and sprinkle with the lemon juice.
Next, put the white sugar, 2 tablespoons of flour, cinnamon, and nutmeg into a small mixing bowl.
Mix well. Sprinkle this mixture over the apple slices.
Toss all until the apples are coated evenly.
Stir in the raisins and walnuts. Mix all together.
Spoon this mixture into the pie shell.
Mix ½ cup flour and the brown sugar in a small mixing bowl.
Cut in the butter until the mixture is crumbly.
Sprinkle this over the apple filling. Cover the top loosely with aluminum foil.
Bake for 25 minutes. Remove the foil and bake for 25 – 30 more minutes until the top is golden brown.
Cool on a wire rack.
This recipe serves 8.