Baked Pumpkin Pudding
When the holidays approach, pumpkin becomes very popular. Of course, it's used to make scrumptious pies, but did you know that you can also make pudding from it? Yes, you can, and following is a simple delicious recipe for doing just that.
Ingredients:
120 ml (4 fl oz) of egg substitute
500g (17.5 oz) pumpkin, cooked
150g (5.2 oz) of Sugar
1 tablespoon of Honey
1 pinch of ground Cinnamon
1 pinch of ground Ginger
1/2 pinch of ground Cloves
1 cup of fat free Evaporated Milk
1 tablespoon of reduced fat Whipped Topping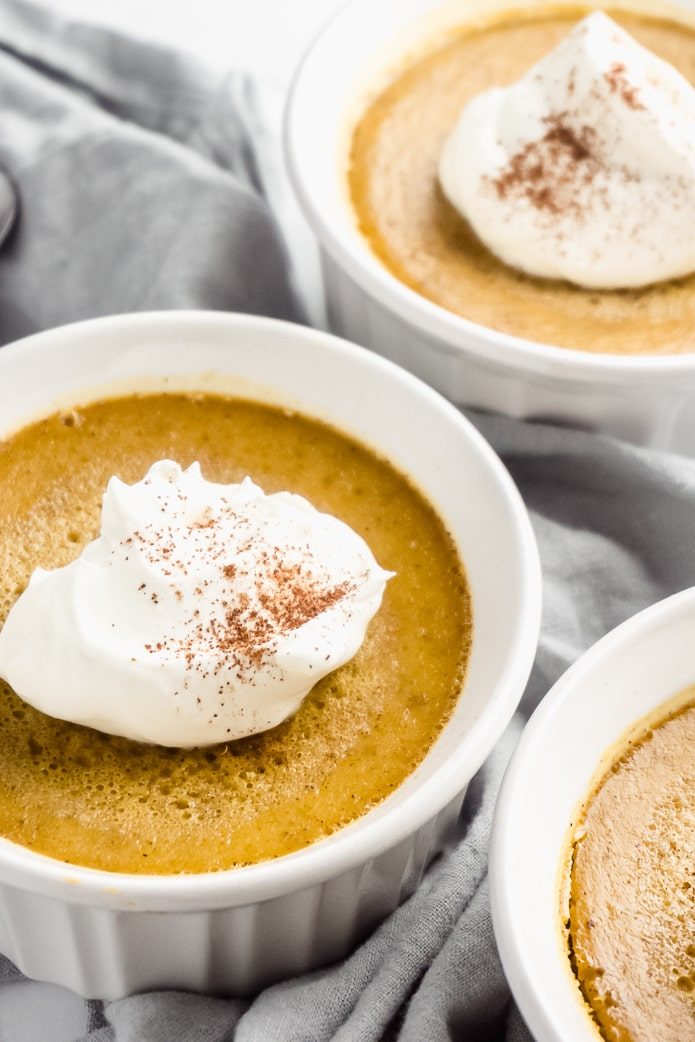 Procedure:
Place egg substitute, pumpkin, sugar, honey and spices in a large mixing bowl.
Beat until well blended. Beat in the milk gradually.
Coat 5 x 250ml custard cups with non stick cooking spray and pour the mixture into them.
Put the cups into a 40cm x 25cm x 2.5cm baking pan.
In a preheated oven of 220 degrees C, cook for 10 minutes.
Reduce the heat to 170 degrees C and bake an additional 30 to 35 minutes longer.
Insert a knife near the center to test for doneness.
If knife comes out clean, the pudding is done.
This makes 5 servings and can be eaten warm or cold.
Garnish with whipped topping. Store any leftover pudding in the refrigerator.