Stuffed Pears
Ingredients:
5 large ripe pears
2 tablespoons (40 ml) water
1 tablespoon (20 ml) lemon juice
1 1/2 tablespoons caster sugar
2-3 drops vanilla essence
1/3 cup almonds
4 tablespoons (80 g) butter, softened
vanilla ice cream
cherry syrop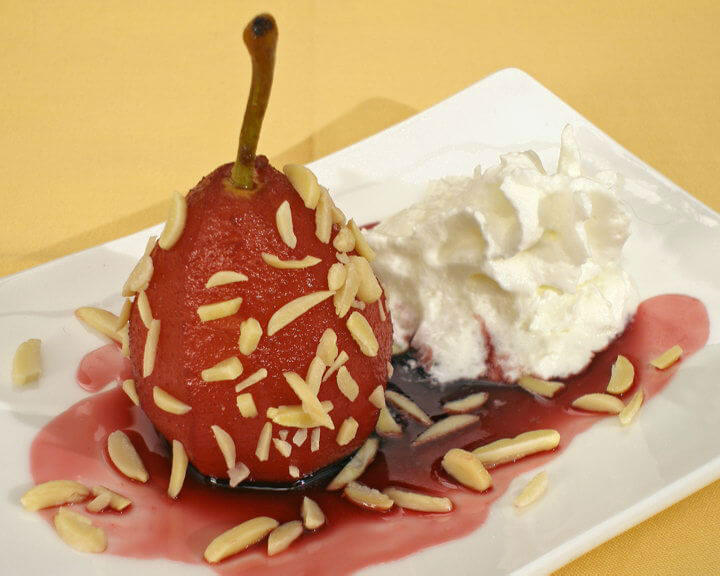 Procedure:
Peel and stand the pears close together in a pan with lemon juice, 2 teaspoons sugar, vanilla and water.
Cover and cook for 10-12 minutes.
Take the pan off the heat and cool.
Scoop a cavity in each pear.
Mix the almonds, butter and remaining sugar together and spoon into the cavity of each pear
Scoop ice cream next to pears
Garnish each pear with a cherry (optional) drizzle with cherry syrup and serve.
From: www.dessertrecipes.org.uk